Classic Wednesdays
Event Location:
SoBe Restaurant and Lounge
10621 Greenbelt Road
Lanham
MD
US
About The Event: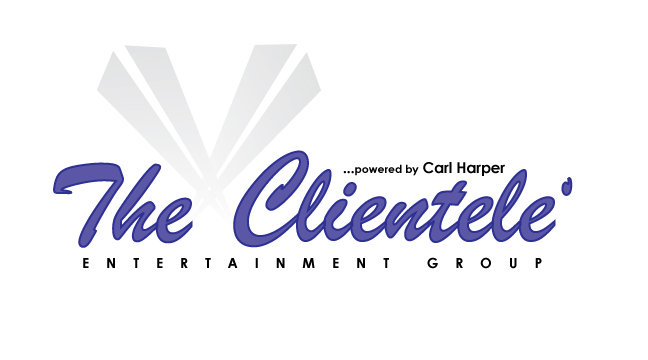 Something Cool, Something Slick…
                                    YOU ASKED FOR IT, YOU GOT IT!
                             70+ DEGREES & SUNNY SKIES NEXT WED!!!
                                    * * * THE SPRING EDITION * * *
                                    $6 WINE & $7 DRINKS fr 4-7pm
                    DELICIOUS HAPPY HOUR FOOD MENU NOW fr 4-7pm
                                       Wed May 15th | 4pm to Midnite
                             SECRET SOCIETY LIVE & DJ QUICKSILVER
                                "Classic Wednesdays" w/ Carl Harper
                              LIVE PERFORMANCE BY SECRET SOCIETY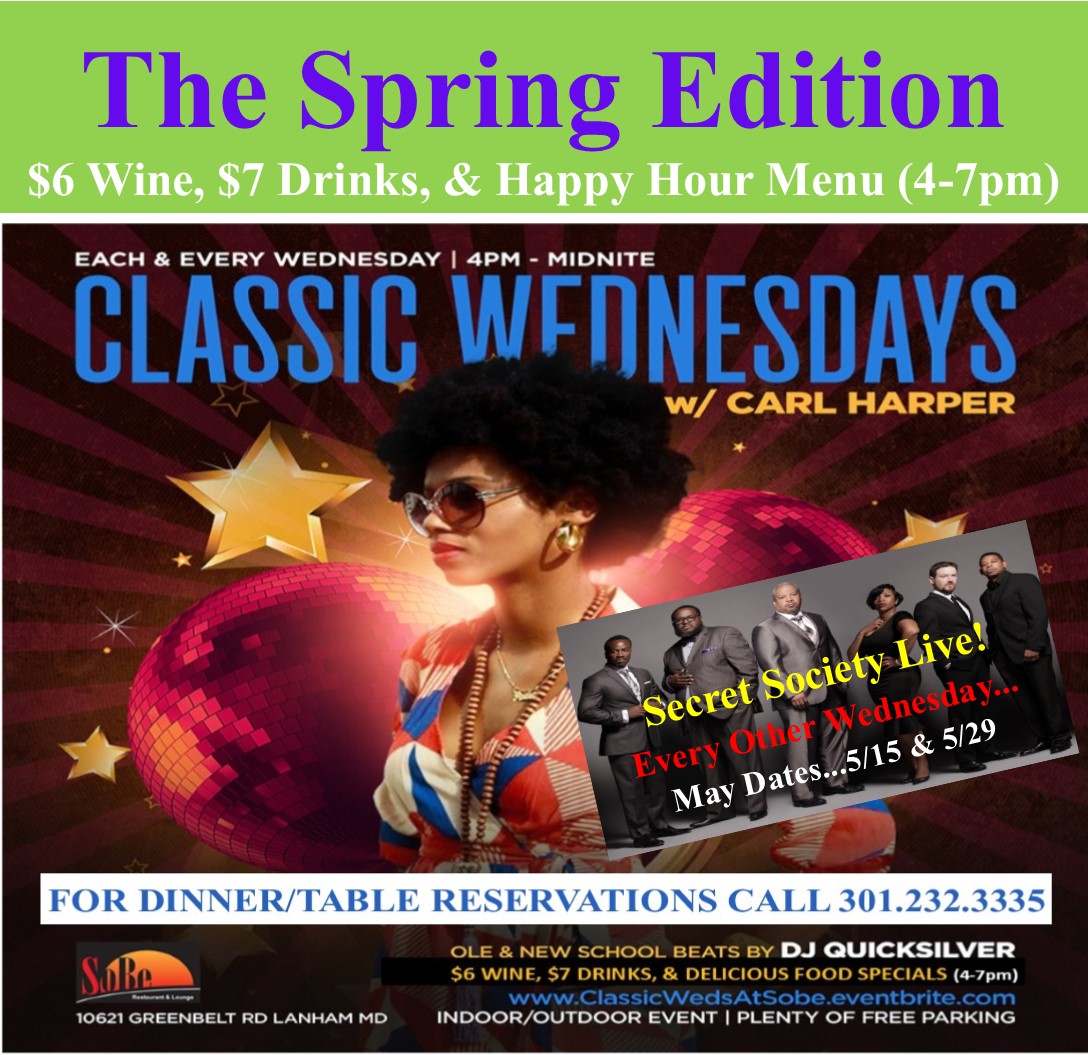 SOBE RESTAURANT & LOUNGE
                                              10621 Greenbelt Rd
                                                   Glenn Dale, Md
                                                (5 min from NASA)


                                       For Dinner Reservations call
                                   Sobe Restaurant at 301.232.3335
                           LIVE PERFORMANCE by SECRET SOCIETY!
                           Ole & New School Beats by Dj Quicksilver!


                   Celebrating a Birthday or Other Special Occasion???
                         Call 301.232.3335 to discuss having a FREE
                        event with all of your friends, co-workers etc.


                                        Classic Wednesday Attire:
                                 Something Cool, Something Slick!
                                   (jeans are ok, no athletic wear)

2019-05-15 16:00