Ghana Independence Celebration Party
Event Location:
Bliss Nightclub
2122 24th Place Northeast
Washington
DC
US
About The Event:

#KenteWave DC Ghana Independence Party
Ghana Independence Celebration Weekend 
The Fashion, The People, The Music, The Culture
Enjoy The Best of Ghanaian Hits ! 
Kente Wave is a special party showcasing Ghanaian culture. A showcase of the artistry of Ghanaian Designers, Bloggers and Fashion enthusiasts. Come dressed with a hint of Kente or African Print.
21+ Valid ID Required | Dress Code: Traditional Attire; Classy; Fashionable
DressCode : Fashionable
Contact 202-696-6573 For Partnership and Sponsorship Opportunities
Contact 202-321-5324 For Table Reservations.
---
Kente characterized by weft designs woven into every available block of plain weave is called adweneasa. The Akan people choose kente cloths as much for their names as their colors and patterns. Although the cloths are identified primarily by the patterns found in the lengthwise (warp) threads, there is often little correlation between appearance and name. Names are derived from several sources, including proverbs, historical events, important chiefs, queen mothers, and plants.The cloth symbolizes high in value.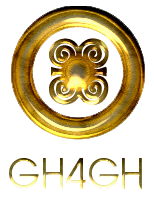 2019-03-09 21:00